Holland America Lines May 20 to May 27 Statendam cruise inside passage in Alaska, some pics of the ship.
Port of Ketchikan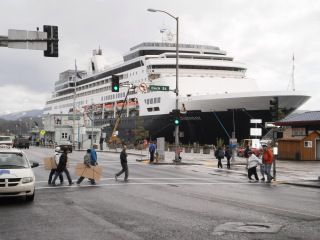 Departing Ketchikan view from stern.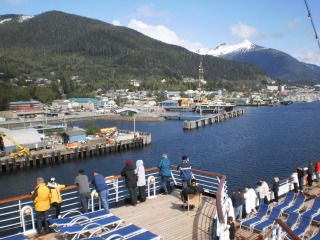 Bow view from deck below the bridge.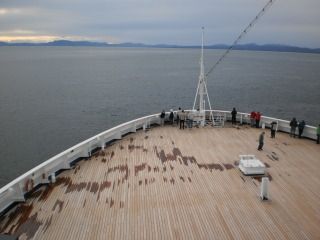 Statendam at Skagway pier with a mountain backdrop..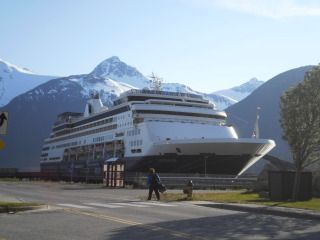 My wife on fantail view to stern in Glacier Bay.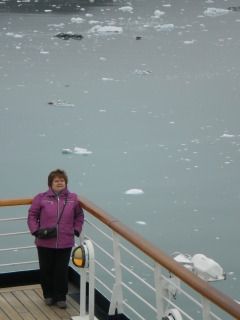 Gives you and idea of the size of a medium cruise ship. Twelve deck, 1,270 passengers, 600 crew, 55,000 tons, with a maiden voyage in 1993.
Jim